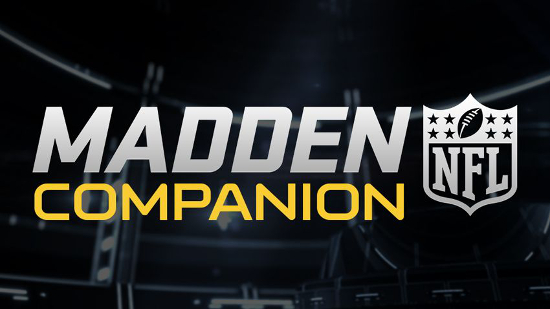 The free Madden NFL 15 Companion app is now available to download for iOS through iTunes and Android through Google Play. The app connects to a user's Madden experience for Connected Franchise and Ultimate Team providing the ability to not just view statistics and rosters but manage some tasks as well.
CONNECTED FRANCHISE MODE
Manage your team anytime, anywhere. Advance the week, view league stats & standings, handle roster transactions and more.
MADDEN ULTIMATE TEAM
Quickly track sets and get item stats.
NOTIFICATIONS
Receive notifications for game and friend events, MUT auctions, special offers, and more.
MADDEN NFL MOBILE (Available Separately)
Build your favorite team, earn rewards and dominate opponents.
COACHGLASS (Also Available Through SmartGlass and PlayStation Apps)
Stay one step ahead of the competition by accessing the ultimate second screen experience to get an in-depth look on your opponent.
[Update] Despite EA describing the app as something that would be worthwhile it really isn't. It simply redirects people to websites and other apps. Don't expect much from this unfortunately.