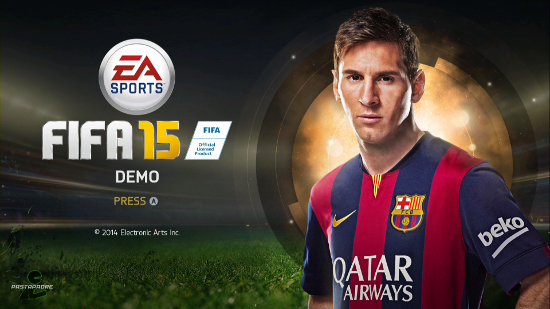 The demo for FIFA 15 can now be downloaded on the Xbox One and 360 and it will be out this afternoon for the PS4, PS3, and PC. It comes in at 3.07 GB and can be queued up for download on XB1 here.
Featured in the demo are matches with four minute halves, an Ultimate Team introduction with a few demo-specific squads to use, and adjustable difficulty level, cameras and other options. Eight clubs are included: Chelsea, Liverpool, Manchester City, Borussia Dortmund, Napoli, Paris Saint-Germain, FC Barcelona, and Boca Juniors.
[Update] As of Wednesday evening the demo for PS4 is out.