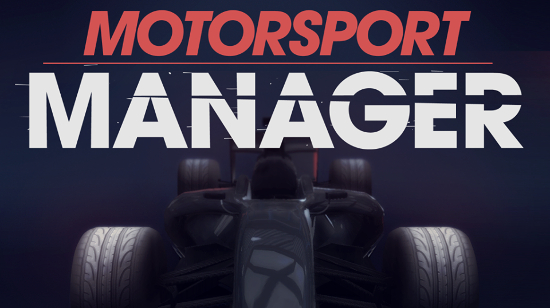 by Brendan Wilhide
In Motorsport Manager, a new release for iOS devices, you guide a professional race team to glory in a fictitious open wheel racing league. As both general manager and crew chief you sign drivers and sponsors, set in-race strategy, and manage almost every aspect of a professional race team. The result is an impressive mix of engaging gameplay and challenging strategy.
Starting at the bottom rung of the British Racing Series in the newest open wheel racing circuit in the world (think IndyCar and F1 and not NASCAR) you begin with two inexperienced drivers and a single sponsor and work your way up through the ranks to glory by winning races, satisfying fans and sponsors, and generally taking the racing world by storm. This is a gradual process however and the struggle to improve with each race is very real, both in real life racing and in Motorsport Manager.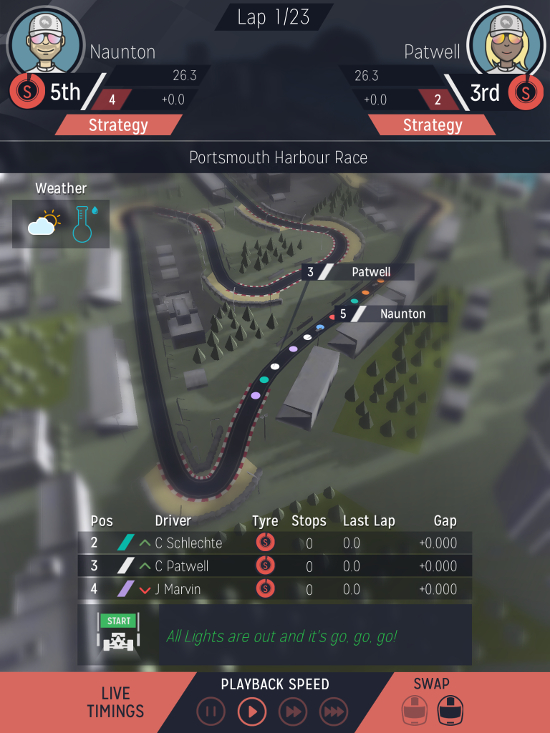 As the team's general manager you're tasked with signing drivers, engineers, and other team personnel, in addition to negotiating new sponsorship deals and handling the day-to-day operations of the race team by juggling drivers, fans, sponsors, and the media. As the crew chief you call the shots in qualifying and on race day—you set everything from when a driver pits to the car's aerodynamics and the type of tires used during a given race.
The in-race strategy plays a vital role in your team's success. While you don't actually control your drivers on the track (they appear as 2D dots, after all) you do set their strategy. For example do you hope for a late caution or do you pit under green? If one of your drivers is struggling on soft tires do you have them pit for hard tires or ask them to stay out and see what happens? If a car is damaged do you fix that right away and give up track position or do you ride it out until the checkered flag? These decisions can mean the difference between a win, a podium finish (top three), or a lackluster finish in the back of the pack. As your drivers and team improve you attract bigger sponsors, which means more funds for driver development and car upgrades.
Since a 10 minute qualifying session precedes each race you have an opportunity to test different car setups as your drivers qualify cars for race day. I found qualifying to be a worthwhile time to tinker with different setups in an attempt to find the fastest one. "Finding the right combination" is really about selecting the right one for each track but trying to do so while balancing a strong qualifying effort with the 10 minute limit makes for exciting racing.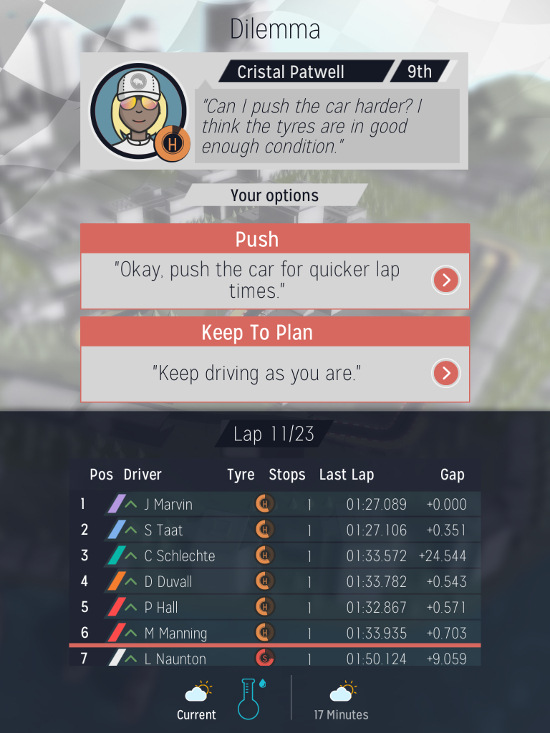 Nearly all races are between 15 and 25 laps and are over in a manner of minutes. The game includes fast forward and pause buttons in case you want to complete the races even faster. I found the races to be a lot of fun, especially since most of them require 2-3 pit stops and plenty of strategy depending on how your drivers are running, if you're trying to hold onto a lead, or gain track position. The races may be over quickly but there's plenty for players to do as they vie for the coveted checkered flag.
Motorsport Manager is challenging and fun for any sports fan regardless of their knowledge of racing. It is a worthy addition to a now strong text sim genre which includes standout series' like Football Manager and Out of the Park Baseball. Fans of those games and sports games in general would do well to try Motorsport Manager.
Motorsport Manager is available through iTunes for $5. Thanks to Brendan Wilhide for contributing the review to the site. You can follow him on Twitter: @BrendanWilhide.