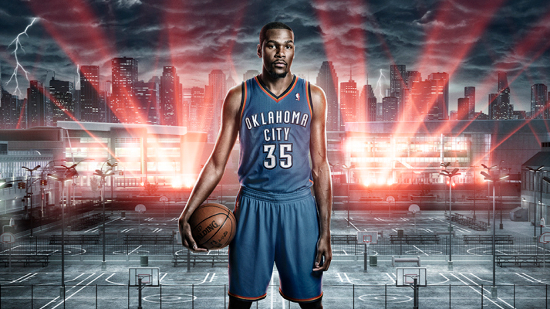 EA Sports debuted the "Game Face" feature now seven years ago, but the company never invested in updating it and lately have phased out of most of their titles. Game Face utilizes webcams or actual photographs of people to craft created player faces in games. It has always been hit or miss, with some severe problems along the way, but also some decent representations of users or even celebrity recreations that led to some legal concerns.
While the NBA 2K series has offered up arguably the most compelling career mode in sports games in recent years it's lacked that personal connection where a created player could look just like a user. That will be changing this year as face scanning is introduced in the Xbox One and PS4 version of NBA 2K15.
Using the Kinect or PlayStation 4 Camera people will now be able to scan themselves into the game for their MyPlayer for use in MyCareer, The Park, and MyGM.
Please enable Javascript to watch this video
Please enable Javascript to watch this video