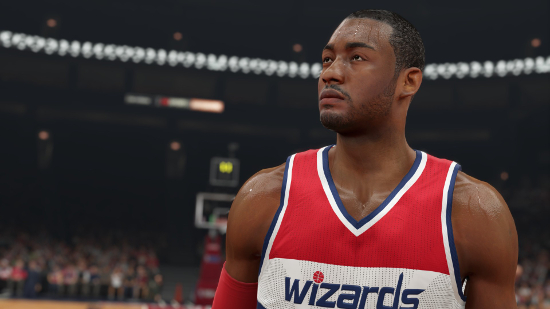 In the transition to the new generation of consoles the NBA 2K series lost its Online Association mode which was replaced with basic Online Leagues. The leagues in 2K14 lacked the necessary admin options and tools for any to be successful and server issues sealed the deal on a mangled and virtually useless mode. Even simple settings like quarter length and difficulty levels couldn't be adjusted! An online-based MyGM or MyLeague mode appears unlikely to materialize in the near future but instead 2K Sports did work on making the Online Leagues at least somewhat more viable for NBA 2K15.
Online Leagues will now allow for adjustable season length, number of teams (including CPU controlled teams), difficulty levels, quarter length, and number of games in the playoff series and NBA Finals. Remember leagues are just a single season – unlike Online Franchise there is no draft, free agency, player progression/regression and so on. The ability to import a custom roster to start with in a league remains and hopefully it works this year because it didn't in 2K14 as there is no Fantasy Draft option. Commissioners can also reset the results of games.
It was inexcusable to release an Online League structure last year that was so poorly designed and then no attempts were made to improve on it through post-release support. While some of the required options for a league to potentially do well are now in hand with 2K15 a lot will again depend on whether the online servers can finally prove to be reliable. Various issues with Online Franchise in Madden NFL 15 and MLB 14: The Show have damaged those modes immensely and the NBA 2K franchise has a history of being unable to provide a stable online experience.