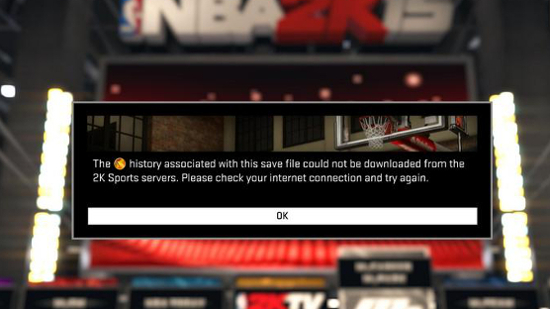 NBA 2K15 has been out for nearly two weeks now but the troublesome servers continue to disrupt the game for many. Not only has access to the various modes been denied due to the servers being down but consumers are finding themselves with Virtual Currency that has vanished (which is essentially money stolen away by 2K Sports), MyTeam progress/purchases that have been lost, and MyPlayers that have disappeared (some of which have been replaced with someone else's created player).
Not everyone is having trouble but enough people are to warrant some response from 2K about action they are taking. Operation Sports wrote about it all today as well.
It's distressing for everyone and as evidenced by the recent poll results, which saw more people deem their experience with 2K15 as "negative" than "positive", the achilles' heel of the series is no longer something 2K can ignore. It was one thing when online play was poor but became a completely different deal when they designed NBA 2K to essentially be an "always-online" game with almost all modes tied into the servers due to Virtual Currency.
The patch that is coming soon will address among other things being booted from MyPark. However patches generally aren't used to address server issues, those are handled internally, unless there is a bug of sorts that required fixing first. 2K has struggled to fix server issues in the past and post-release support in general has been insufficient. So it would be misguided to expect that everything will suddenly start working properly once that patch arrives.