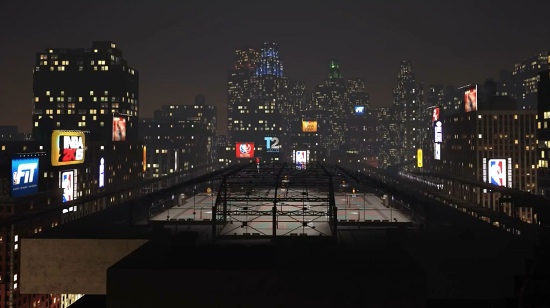 Expected out soon for the Xbox One and PS4, and already available for those on PC, the first patch for NBA 2K15 attempts to address some issues discovered since release of the game. After initially only mentioning that there would be a fix for people getting booted out of MyPark 2K Sports has now released a list of what else to expect from the update.
Given the timing it's no surprise that the patch is essentially just implementing some quick fixes for mostly minor bugs rather than making any improvements to various aspects of the game. That kind of feedback-based update takes much longer to compile and execute. Server issues are certainly at the forefront of concerns right now but a patch wouldn't be requried solve those problems. Outside of MyPark the biggest change is made to MyGM and MyLeague to allow for over 13 players on a roster during free agency.
♦Made number of stability fixes to improve MyPARK experience, and online as a whole.
♦Addressed an issue in MyGM/MyLEAGUE where, in certain cases, the game would not allow the user to exceed 13 players during the free agency period of the offseason.
♦Users are now able to re-watch 2KTV episodes that have already been watched to completion.
♦Addressed issue where game would experience frame rate stuttering in certain situations.
♦Correct animation will now be shown in Edit Player when scrolling through list of animations.
♦Fixed an issue where the user who invited would sometimes hang at the conclusion of a playoff game in Online Leagues.
♦Fixed an issue where some users were experiencing hangs when attempting to create/join an Online League with a custom roster.
♦Fixed rare hang that would occur when changing in-game language from Options menu.
♦Fixed a rare occurrence where Doris Burke would warp off the screen prior to an on-court interview with a player/coach.
♦Fixed an issue where in-game models would appear green/yellow on certain GPUs. (PC)
♦Corrected issue where black 'blobs' would appear in replay on certain system configs. (PC)
♦Keyboard should properly detect input game-wide when controller used simultaneously. (PC)
♦Controller/Keyboard bindings will now properly function in MyPARK. (PC)
♦Added support for users attempting to play with a GeForce 320M GPU. (PC)
[Update 10/24] The patch went out for PS4 and XB1 today.