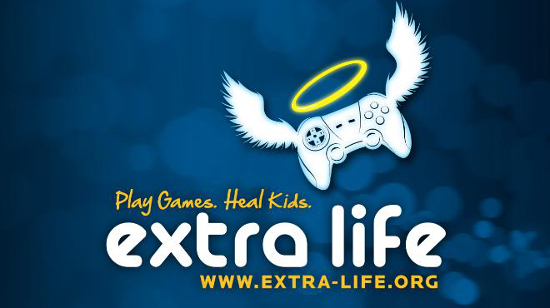 By T.J. Lauerman
Saturday, October 25th, gamers across North America are joining forces once again to help sick kids. Extra Life is a marathon just like a walk or run, but you don't even need to get out of your chair. For 24 hours gamers will be doing what they do best, playing video games and raising money for their local Children's Miracle Network Hospital. The 2014 Extra Life campaign has already raised over $2,000,000 and has over 43,000 registered participants.
Saturday will mark my fifth Extra Life marathon. Thanks to the help of multiple companies, donors to my campaign (ThatSportsGamer.com/ExtraLife) will be entered to win a number of great prizes including signed Colin Kaepernick, Richard Sherman and Cam Newton jerseys provided by the Madden NFL team at EA Sports.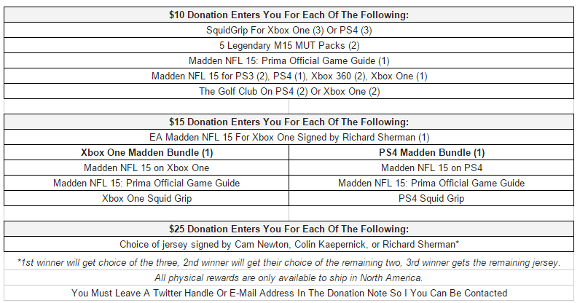 To follow along with my marathon you can watch me stream all 24 hours at Twitch.tv/ThatSportsGamer. If you'd like to support me and enter to win some great prizes, head over to ThatSportsGamer.com/ExtraLife.