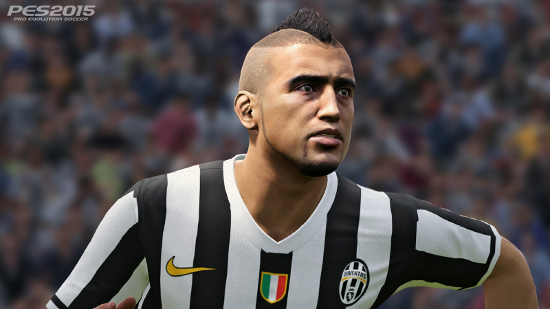 With just over two weeks until the game releases Konami today debuted a mode-centric trailer for PES 2015. The demo has been out for over a month now and reception has been generally positive – but it remains a tough sell as FIFA 15 will have been on the market for two months by the time it arrives and it follows the wave of sports games and faces incredibly tough competition for dollars in the gaming space in general.
The extended trailer offers up some good information on myClub, Master League, and Live Updates which are all either new or revamped for 2015.
myClub
Demanded by series fans, an extensive Master League Online overhaul allows players and managers to be added using accumulated GP points or via micro-transactions within club dealings. Additionally, agents are now used to meet player requirement criteria, while unhappy players can be detrimental to a team. Furthermore, Team Sprit plays a key role, as player/management and player/team dynamics affect a team's performance.
Live Updates
Weekly DLC will constantly update transfers and team line-ups across the English, French, Italian, Spanish and Brazilian leagues. Player data is also updated based on current performances every week, so if a player is on a goal-scoring streak, his stats will be boosted accordingly. Updates will be applied to online modes and will be optional within single-player.
Master League
Revised structure for player growth, transfers, managers and auto-match settings. New cut-scenes and National Super Cups implemented have also been added.
Please enable Javascript to watch this video