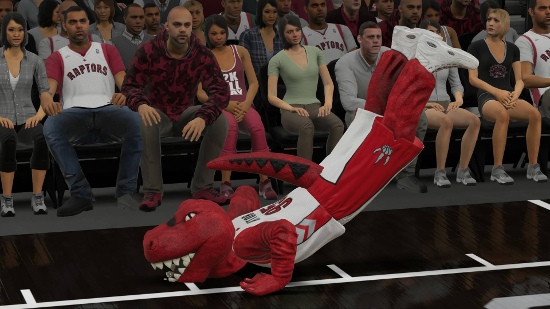 Post-release support has always been a glaring weakness of the NBA 2K series. One aspect of that has been the lack of consistent roster updates. They were sporadic at best – often inaccurate and wholly inadequate.
That has finally changed with NBA 2K15. Rosters are being updated now on a daily basis and it involves more than just player movement and rotations. Adjustments are being made to accessories and shoes, injuries and returns are being reflected immediately, tendencies are being changed, and "Badges" are being awarded. Today the first ratings changes were made as well. You can see the details on the latest update over at Operation Sports.
With the sales heights NBA 2K has reached consumers deserve improved support in everything from rosters to patches. 2K had at least now addressed the former and hopefully they continue to show that same dedication throughout the season.