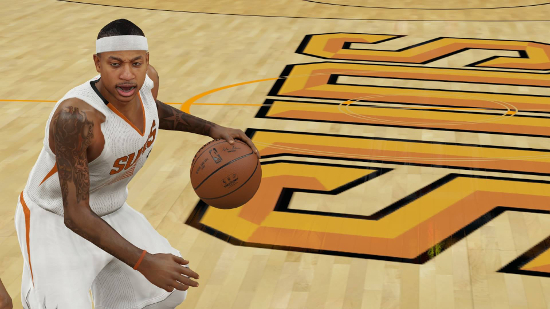 2K Sports has made great strides with the roster update support for NBA 2K15. They're arriving daily now with changes to just about everything – accessories, shoes, injuries, rotations, signature shots, tendencies and of course ratings.
One positive being seen already is a willingness to adjust big name players down. That's something 2K hesitated to do in the past. Moving LeBron James down a point is significant not because it makes him worse in the game but in demonstrating they're now more interested in representing the top players properly than worrying about offending them.
The consistency so far has been promising and the attention to detail impressive. The only concern might be long-term similar to what Madden NFL faces. Over the course of the season more players going up and at a higher rate than those going down leads to a roster that doesn't differentiate skill levels well. 2K15 is showing early signs of that with this week 31 players having their overall go up but only 18 down. 44 overall points moved up but just 23 down.
Beneficiaries this week from the updates include Rockets teammates James Harden and Dwight Howard who both move up 1 to 89, DeMarcus Cousins up 2 to 88, and Isaiah Thomas who is now +3 on the season as he moves to 83 overall. Taking a hit are James dropping 1 to 97, Damian Lillard going down 1 to 86, and Dion Waiters falling 2 to 77. Check out all the ratings changes from the week in the spreadsheet here.