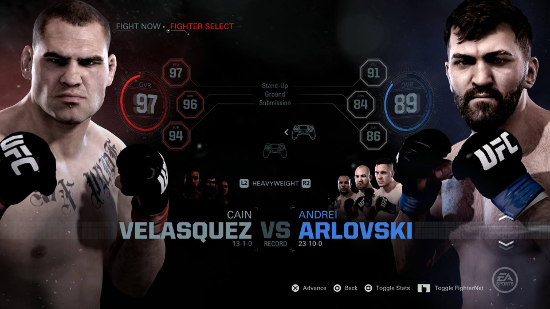 A fifth patch arrived today for EA Sports UFC. Unlike the previous four this one does not include any sweeping changes to gameplay or various other improvements. It's essentially just the 3 additions to the roster bringing the total fighters that have been added post-release to 14.
Myles Jury (lightweight), Yoel Romero (middleweight), and Andrei Arlovski (heavyweight) have been introduced in the latest update. They're rated 91, 89, and 89 respectively. Those numbers don't tell you much though since most fighters in the game are rated high-80s or in the 90s.
EA Sports UFC has been available for $30 for over a month now. There's value at that price but expect to see it drop to $15-20 on Black Friday so it may be worth waiting for and picking up then for those with any interest in the game.