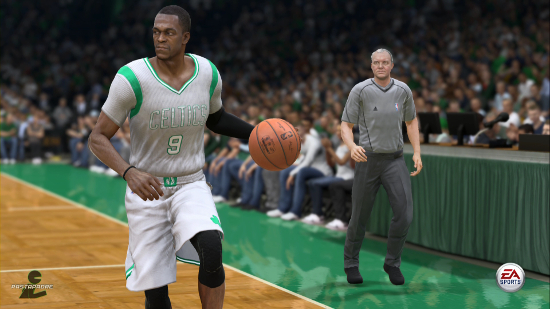 Just over two weeks ago EA Sports released the first roster update for NBA Live 15 after having let the first week of the season pass without one. Now a second update has gone out for the game and this one includes the first changes to player ratings.
There isn't much in the way of overall ratings movement. Dwight Howard rises a point to 91 and Anthony Davis to 90. Chris Paul drops a point to 93 and Carmelo Anthony to 91. Otherwise the update seems to address specific attribute categories which didn't budge many overalls.
Check out all the changes made in this NBA Live 15 roster update with the spreadsheet here. It hasn't been made easy to understand what ratings have been altered however. The tabs on the bottom provide different update information.
Accompanying the roster update is the addition of a single jersey. The Boston Celtics now have their sleeved gray "Parquet Pride" jersey which will be worn six times this season with the debut on November 28th against the Bulls.