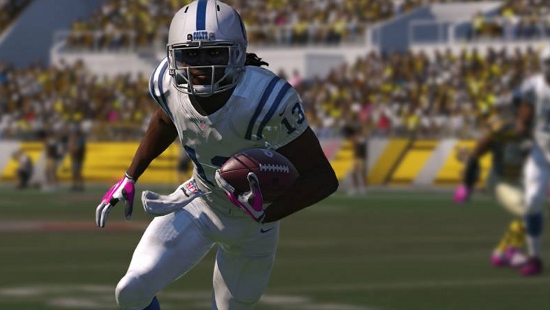 A second patch is available now for Madden NFL 15 on PlayStation 4 and will be later today for Xbox One. It's not nearly as significant as the one released in early October however.
♦Fixed exploit where users were able to consistently block FGs and XPs.
♦Fixed an online grief caused by custom playbooks.
♦Made improvements to Eagles uniforms.
♦Added authentic patches to jerseys for Bucs, Raiders, Lions, Bills, Jaguars.
♦Updated suggested play calls for CoachGlass.
Something not mentioned but that could be related to this patch is the free player likeness DLC that went out early three weeks ago. There were some issues with it, and it's possible it was pulled because it required this patch to go out first. If it shows back up tomorrow that could explain why it was pulled then and held back.