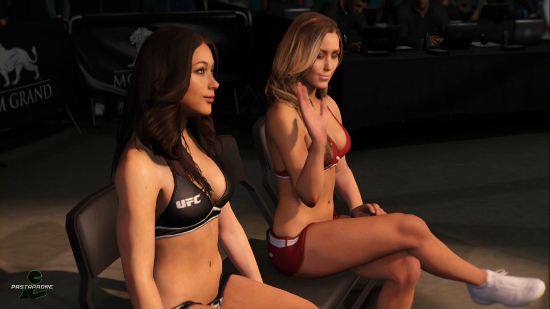 Both Microsoft and Sony are running digital game deals this week. Among them is EA Sports UFC which stands out as a fantastic value considering the circumstances.
UFC released only five months ago and a sequel isn't coming until 2016 so there's still a long time ahead where it will retain its relevance. Five patches have significantly improved the gameplay and online matches as well as added in 14 fighters to the roster.
What hasn't changed post-release is the lack of compelling content for offline play. But at $14 (PS Plus) or $20 (Non-PS Plus and XBL Gold) its deficiencies can be more easily overlooked.
EA Sports UFC can be bought though the respective stores or the websites with the PS4 version here and Xbox One version here. Also there's a good chance retailers will be offering the game for $15-20 later this week if you'd rather not have the digital version.
Make sure to look for the complete Black Friday deals posting on either Wednesday night or early Thursday and follow on Twitter for deal alerts over the coming days.
[Update] Microsoft dropped the price on XBL to $13.20.