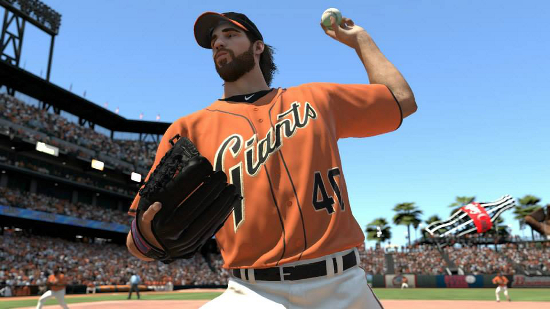 SCEA has announced that MLB 15: The Show news will come out of the PlayStation Experience this coming weekend. The new fan-centric event takes place on Saturday and Sunday in Las Vegas.
This first news will actually arrive behind the typical schedule for an upcoming edition of The Show. Whatever would have normally come in November has been held back for the big PlayStation event. Historically the early promotion for the series has primarily centered on the cover athlete. Adrian Gonzalez for MLB 12 (announced 11/9), cover athlete vote for MLB 13 (11/26), Miguel Cabrera for MLB 14 (11/4).
However more recently some more meaningful news has started to accompany it as well. MLB 13 had its Postseason mode revealed and for MLB 14 it was the save migration, Quick Counts, and pre-order bonus of in-game currency.
Hopefully SCEA gets the opportunity to use the platform for more than just a cover-related announcement. There's even a chance that they could show a teaser trailer there. In the past those have usually come in mid-December or early January but last year they were held back until just a few weeks before the respective releases on the PS3 and then PS4.