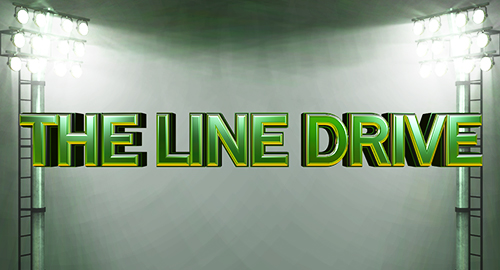 The Line Drive is a weekly collection of news, links, deal alerts, and updates that didn't necessarily warrant their own postings.
♦MLB 15: The Show for PlayStation 4 is now up for pre-order at Amazon.
♦Interestingly MLB 15 will be just $40 on PS3 and $20 downlodable only for Vita.
♦Remember that tomorrow will supposedly start the "new era" for the NHL series.
♦Next Press Row Hangout is tentatively scheduled for Monday night at 11ET.
♦EA Sports released a video to show off the four legends coming to UFC next week.
♦Developer blog updates work being done on the Handicap system for The Golf Club.
♦Check out the new Countryside Theme that'll be in the next patch for The Golf Club.
♦EA appears to be teasing Bo Jackson as coming to Madden NFL 15 Ultimate Team.
♦New legends are Marshall Faulk and Steve Atwater for Madden Ultimate Team.
♦EA has broken down the top quarterbacks for use in Madden NFL 15 Ultimate Team.
♦Play/win MLS Cup Sweepstakes Tourney in FIFA 15 for chance to win 2015 ASG trip.
♦EA released a video showing off the top five beginner skill moves to use in FIFA 15.
♦New update adds even more features and improvements for Tap Sports Baseball.
♦Amazon has Lego Batman 3, Forza Horizon 2, and Sunset Overdrive all for $40.
♦Also on sale is the PS4 Camera at Amazon for just $40.
♦CM Punk has signed a multi-fight contract with UFC and will debut in 2015.
♦UFC signed a deal with Reebok to be the primary sponsor for fighters.
♦Take a look at the NBA All-Star jerseys that will be used this season.
♦Benedict Cumberbatch has been officially announced by Marvel as Doctor Strange.
♦The first trailer has arrived for the reboot/sequel Terminator Genisys due out July 1.
♦Majority of the cast has been announced for the DC comic adaptation Suicide Squad.
♦Blu-ray releases this week are headlined by Guardians of the Galaxy.