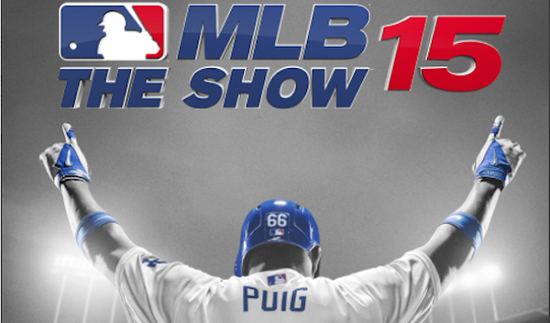 The cover athlete for MLB 15: The Show was announced on Friday and that was followed by a teaser trailer and mentions of enhanced player emotion and licensed equipment on Saturday. Retailer listings have now revealed even more in the way of features and improvements to expect from the game – expanding on those first few things and offering a few new ones – though certainly far more is being held back to reveal at a later date.
Licensed Equipment
For the first time ever, partnerships from various brands will bring accurate bats, gloves, cleats, and batting gloves to the game.
Year-to-Year Saves
Users who purchased MLB 14 The Show will be able to continue their Franchise and Road to the Show progress in MLB 15 The Show. Saves between the two releases will be forward-compatible, meaning you never have to worry about starting your Franchise or Road to the Show seasons over!
Universal Rewards
Simply playing the game earns Stubs that can be spent on licensed equipment, Road to The Show improvements, and virtual baseball cards.
Legends
We're introducing 30 Iconic MLB Alumni into our virtual player card pool, 1 representative for each team. These players span every historic baseball era of the last 70 years. Like all of our Universal Rewards, you have a chance of finding a historic virtual player card to add to your collection and utilize throughout MLB 15 The Show.
Major Graphical Improvements
Visually, the introduction of real time seasonal sun and shadows, revamped night lighting, and enhanced player personality help make MLB 15 The Show the most authentic baseball experience yet. (PS4 Only)
More
And that's just the beginning. A new Radio Show, Directional hitting, improved load times, and a completely overhauled Diamond Dynasty mode.