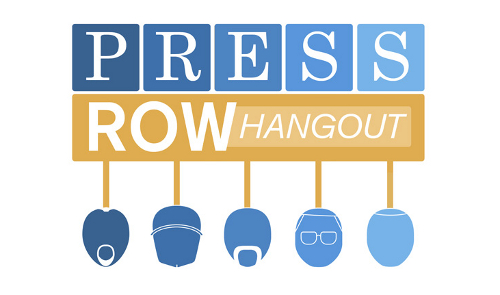 The latest Press Row Hangout was recorded live last night and the discussion centers on two primary subjects. The first is MLB 15: The Show (14:24) which had its cover athlete announced and first features revealed over the weekend. With those things in mind we go over what is most anticipated and whether it means anything that areas the game desperately are in need of improvement (RTTS, commentary, online) weren't mentioned.
Attention then turns to NBA 2K15 (39:16) and the massive patch that released yesterday on PS4 and soon for Xbox One and PC. Response to the patch has been overwhelmingly positive with it noted that community feedback really does appear to have been taken into consideration and acted on – and in areas that aren't just related to generating revenue.
A lightning round of sorts (54:49) closes out the show with talk of Bo Jackson being added to Ultimate Team in Madden NFL 15 and then reaction to The Game Awards show from Friday night. Next week's Press Row Podcast will crown an actual Sports Game of the Year and the annual Pastapadre Awards will ramp up later this month.