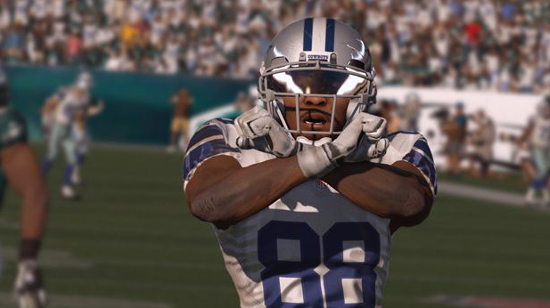 With only two games left the playoff picture in both conferences has yet to come into focus. The NFC has five teams competing for four spots and the NFC South which will get someone in. The Packers loss to the Bills has opened the door to the winner of the Seahawks-Cardinals game on Sunday to take the #1 seed. In the AFC there are five teams that are going for the final two spots. The AFC North is going to get the division champ in and maybe even two others as the Wild Cards but the Chiefs, Chargers, and Bills have a shot to get in as well.
Players to look for on the rise this week in the Madden NFL 15 roster update include Dez Bryant, Odell Beckham Jr., Kevin Zeitler, Travis Frederick, Jordan Hill, Kyle Williams, Jason Jones, Charles Johnson, Chandler Jones, Frostee Rucker, Bobby Wagner, Vontae Davis, Stephon Gilmore, and Bacarri Rambo.
Among those that will likely drop are Johnny Manziel, Derek Carr, Jay Cutler, Philip Rivers, Jordy Nelson, Ja'Waun James, Davin Joseph, Bashaud Breeland, Kyle Fuller, Bradley Fletcher, and Antoine Bethea.