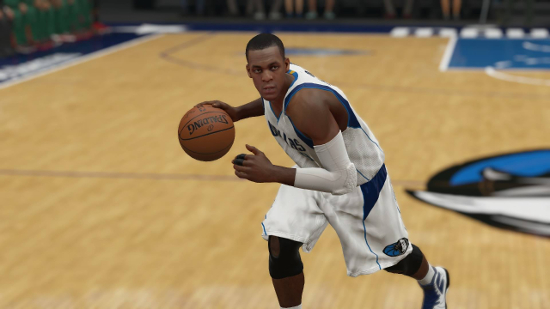 Though the frequency of NBA 2K15 roster updates have dropped off significantly they're still being provided regularly enough to keep the game feeling up-to-date. That's evidenced today by a new roster that executes the Rajon Rondo trade. However updates including ratings changes have only numbered three in the last two weeks and five in the last month. Compensating for that is bigger movement influenced by more performances. 
Check out all the changes in the spreadsheet put together here.
James Harden and Russell Westbrook have joined the elite 90+ club while Marc Gasol is on the brink and likely to make it sooner rather than later. Other Significant movement has affected positively Steph Curry, Kyle Lowry, John Wall, Mike Conley, and Tyson Chandler. Those taking hits include Carmelo Anthony, Kevin Love, Derrick Rose, Tony Parker, and Joakim Noah.