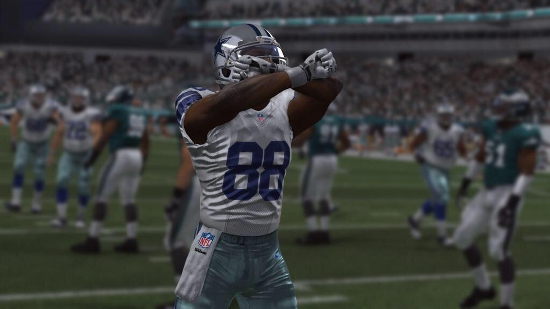 There was no Madden NFL 15 roster update last week due to Christmas but one is expected within the next few days that will factor in both week 16 and 17 performances. Heading into the playoffs, where those teams will continue to be updated, this could represent even more than just two weeks and attempt to adjust players who have drastically over or underperformed over the course of the season and maybe teams as a whole as well.
Big week 17 performances are likely to help Teddy Bridgewater, Geno Smith, Lamar Miller, Justin Forsett, Eric Decker, Michael Floyd, Odell Beckham Jr., Dez Bryant, Antonio Brown, Tyron Smith, Derek Newton, Aaron Donald, Jarius Wynn, Jordan Hill, Star Lotulelei, Jonathan Newsome, Justin Houston, Audie Cole, and Earl Thomas.
Headed downward you'll likely see Matt Ryan, Matt Stafford, Mark Sanchez, Robert Griffin III, Marquise Lee, Cordarrelle Patterson, Jimmy Graham, Ja'Wuan James, Justin Blalock, Arthur Jones, Chris Owens, Janoris Jenkins, and Antrel Rolle.
Who would you like to see adjusted in Madden NFL 15, whether it's up or down, with the regular season now complete?