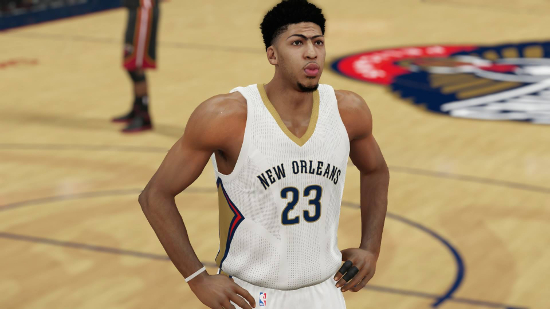 Despite slowing down on the rate of roster updates featuring ratings changes NBA 2K15 has been on top of player movement (unlike the competition) often updating transactions the very next day. Yet after starting the season with ratings being changed on a near daily basis there were only five updates that contained them between mid-November and the end of the year.
Since then though there have been six more updates that have adjusted ratings to better reflect current performance levels. Check out all the ratings changes over the past three weeks with the spreadsheet here.
The trend of there being far more rating points going up than down has continued and that remains concerning. By the end of the season the roster will be far more top heavy than where it began. Over the course of this last set of updates alone players went up a combined 175 overall and down just 63 overall for a net gain of a staggering 112 points.
Those moving up significantly include Kevin Durant (+1 to 96), James Harden (+2 to 95), Anthony Davis (+1 to 95), Russell Westbrook (+3 to 93), Stephen Curry (+1 to 92), Kyle Lowry (+2 to 90), Dwyane Wade (+2 to 89), Jimmy Butler (+2 to 87), Jonas Valanciunas (+4 to 85), and Draymond Green (+3 to 82).
Among the players dropping are LeBron James (-1 to 96), Dwight Howard (-1 to 88), Carmelo Anthony (-1 to 88), Blake Griffin (-1 to 88), John Wall (-1 to 87), Derrick Rose (-2 to 85), Deron Williams (-4 to 81), and Bradley Beal (-2 to 79).