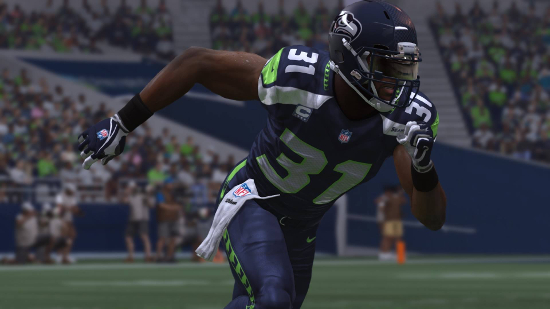 The Divisional round is now complete and the NFL is on to its final four with the Conference Championships on Sunday. They'll feature three QBs with rings, two with MVP awards and two that seem likely to get their own in the future, one historically great defense, and playmakers like Rob Gronkowski, Marshawn Lynch, T.Y. Hilton, and Jordy Nelson.
After the performances in the Divisional games players likely to rise in the next Madden NFL 15 roster update include Russell Wilson, Tom Brady, Justin Forsett, Luke Willson, Kelvin Benjamin, Jermaine Kearse, O'Brien Schofield, Jonathan Newsome, Mike Daniels, Jeremy Mincey, Devin McCourty, Vontae Davis, Darius Butler, and Kam Chancellor.
Among those who will probably take a hit to their ratings are Peyton Manning, Mike Remmers, Ronald Leary, Von Miller, DeMarcus Ware, Tharold Simon, Bene Benwikere, and Aqib Talib. Who would you like to see go up or down based on recent performance in the next update?