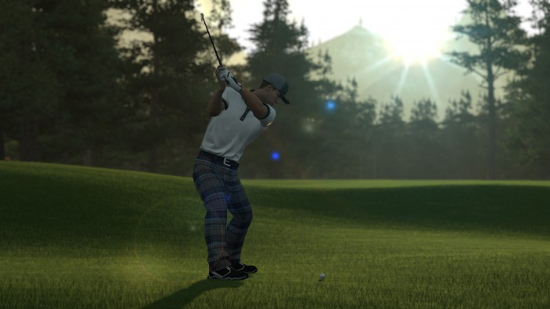 The runner-up for Best Post-Release Support in the 2014 Pastapadre Community Awards recently sent out another patch for the PC version which will soon come to the PlayStation 4 and Xbox One. The Golf Club's Twitter account noted today that it has been submitted to Sony and Microsoft which means it should be expected to go live within the next two weeks.
The patch isn't bringing in new features like some of the past ones have but instead is focused on bug fixes and adjustments based on feedback to features that were added recently.
…we are putting the finishing touches to a small patch that will address a few bugs and make some tweaks to the new features added with Feature Update 2…We've implemented some tweaks and enhancements to Tournament presentation, fixed some issues with local Match Play, fixed a couple of crashes and a bunch of presentation bugs plus tweaked some of the wood-based assets in the Greg Norman Course Designer such as benches and bridges. The main driving force was to fix a GNCD crash that was a little annoying but we also took the opportunity to sneak in some other polishing. A full list of areas covered will be published once the patch is released.
Adjustments to the Handicap system introduced in the big December patch may also be included, or at least are being researched for a future patch, and of course there is still the feature update to come this spring that will add in a Career mode.