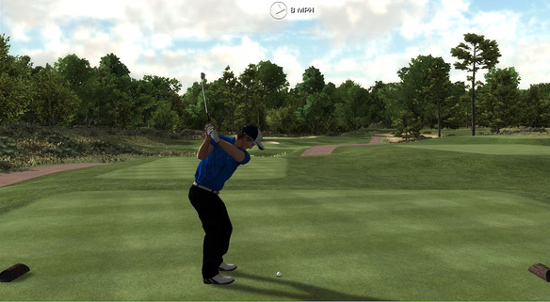 Independent developer Perfect Parallel released its first game today through Steam Early Access for PC, Mac, and Linux. Perfect Golf aims to offer an "immersive experience centered on stunning visuals and hyper-realistic game play". The game is being sold for $20 while in the Early Access period. It's expected to be $30-35 when it reaches its retail release several months down the line.
Given that Perfect Golf has already been through bug testing community feedback is what's being primarily sought after out of Early Access. The company will be making a determination on new features to add to the product. Some of those under consideration:
♦Adding a full method of play designer so players can create their own custom play types and play them in the game
♦Adding tournaments
♦Adding Career Mode
♦Adding Country Clubs and building a full API for tournament fan sites
♦Developing our in house course builder, CourseForge for Public release
♦Further input device support such as gamepad and motion controllers
♦Full Motion Capture for our Animation
♦Introducing a First Person Mode so its more like playing real golf
♦AI computer opponents
♦AI Crowds
Perfect Parallel is utilizing in-house technology and graphics that have been featured by tournament sponsors, TV Broadcast and golf ball tracking companies while the course designer (Course Forge) has been used by Nicklaus Design to assist in visualizing and building real courses. The game's course creator will not be available until the retail release nears. Five courses are included in the Early Access product and more will be added later.
Current Features
♦Three different golf games (Stroke, Skins and Match)
♦Full Online Multiplayer (up to 8 players)
♦Geo-referenced courses giving real world sun angles, sun rise and set times, which will also open up the ability to merge real world golf with computer golf. No longer play as your favorite pro, play against them!
♦Real world weather integration with live data from worldwide weather stations
♦Real time 'emergent' physics engine – all forces such as wind and spin act on the ball in real time, we don't know where the ball is going to end up any more than you do when it's hit, it's not scripted behaviour just …physics!
♦Complete real time of day year lighting system
♦First person mode allows you to drop into a free camera or walking mode and survey the beautiful environments at your leisure
♦Difficulty System with Assists to make the game easier for beginners
♦Full Connect and Reconnect / Resume Functionality Online and Offline
♦7 different replay cameras and 3 main cameras
♦Team Based Games
♦Practice Mode
♦Customizable Club Selection
♦Customizable Wind, Weather and Sky set up *Fog/Mist
♦Mouse Click Swing and Mouse Move Swing
♦Fully Flexible Quality Control System to support lower end PCs