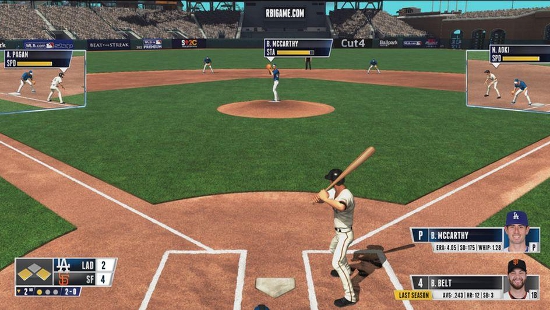 RBI Baseball 14 was inarguably the worst sports game released last year. Essentially a mobile game ported to the PS4 and Xbox One it was overpriced, lacked necessary features like stat tracking, and even post-release support promises like the addition of online play were never fulfilled. The game was greeted by horrific reviews and shunned by consumers.
Today MLBAM announced RBI Baseball 15. Anthony Rizzo of the Chicago Cubs is being called the "cover athlete" for the digital-only game which will have no physical cover and Pedro Martinez is considered the other "featured athlete".
RBI 15 will include stat tracking, expanded rosters, authentic ballparks, online play, and three difficulty levels. Essentially all the features consumers expected to be in last year. The game will be available this spring on PS4, Xbox One, iOS, Android, PC and Mac.