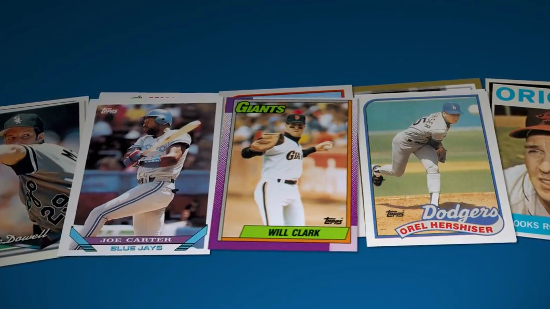 SCEA today released a new look at licensed equipment, Universal Rewards, and legends that will be included for the first time in MLB 15: The Show. The video includes a flash of the 30 legends that will be featured in in the game following the preview of the different licensed equipment and new items that can be earned for Universal Profiles for use in various modes. 
Nine brands of equipment will be featured in the game
♦Franklin
♦Louisville Slugger
♦Nike
♦Under Armour
♦Wilson
♦Rawlings
♦Sam Bat
♦Mizuno
♦Marucci
Universal Rewards
♦Road to the Show is a mode focused on one player's path to the majors and beyond. As you play, you'll find different qualities of licensed equipment that can enhance your player's attributes. Once you find them, you'll equip them to your player for an instant boost to his skill. Your player has slots for a Bat, Batting Gloves, Fielding Glove, Cleats, and echoing the traditions of our sport, a Ritual item.
♦Franchise is a mode focused on managing baseball organizations on every level. Periodically, you'll find Brand Sponsorship contracts. Once you have the contract in hand, you can choose at any time to partner your Franchise team with the Brand. Doing so will add some Brand flavor to your interface during game broadcasts. The Sponsorship also earns your team budget incentives based on how you performance in a certain statistic.
♦Diamond Dynasty is a fantasy baseball card mode where you build a custom team and assemble players you find into a squad. Diamond Dynasty is DRASTICALLY changed this year so keep an eye out for a more focused blog about it. MLB Player Cards and Stadiums Cards will be rewarded as you play. While playing ANY mode, you'll be passively building a fantasy squad of MLB pros.
♦Collect an entire MLB team or get REALLY lucky with a pack, and you'll unlock an iconic alumni player from one of 30 MLB teams.
Legends
Atlanta Braves – Phil Niekro
Arizona Diamondbacks – Steve Finley
Baltimore Orioles – Brooks Robinson
Boston Red Sox – Ted Williams
Chicago Cubs – Ernie Banks
Chicago White Sox – Jack McDowell
Cincinnati Reds – Johnny Bench
Cleveland Indians – Kenny Lofton
Colorado Rockies – Dante Bichette
Detroit Tigers – Al Kaline
Houston Astros – Jeff Bagwell
Kansas City Royals – George Brett
Los Angeles Angels – Rod Carew
Los Angeles Dodgers – Orel Hershiser
Miami Marlins – Cliff Floyd
Milwaukee Brewers – Robin Yount
Minnesota Twins – Harmon Killebrew
New York Mets – Tom Seaver
New York Yankees – Yogi Berra
Oakland Atheltics – Dennis Eckersley
Philadelphia Phillies – Mike Schmidt
Pittsburgh Pirates – Ralph Kiner
San Diego Padres – Dave Winfield
San Francisco Giants – Will Clark
Seattle Mariners – Edgar Martinez
St. Louis Cardinals – Ozzie Smith
Tampa Bay Rays – Fred McGriff
Texas Rangers – Nolan Ryan
Toronto Blue Jays – Joe Carter
Washington Nationals (Montreal Expos) – Andre Dawson