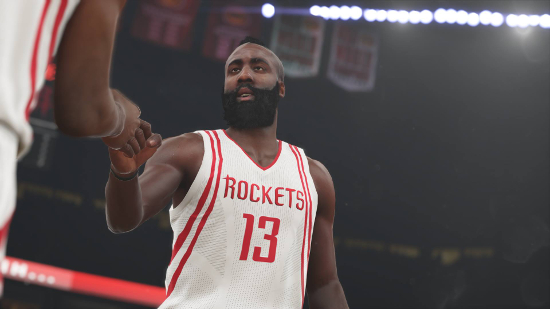 2K Sports has done a great job with NBA 2K15 of improving on post-release support – one of the series' long-time weaknesses. The frequency, accuracy, consistency, and relevance of roster updates this year are immeasurably better than years' past. However the more ratings are changed the more a problem created by the process behind it has become apparent.
It's always been a concern in roster updates, for all sports games, that it's much easier to identify and reward players on the rise than those who may not be playing up to reputation or perceived skill levels. Even those who struggle mightily get the benefit of the doubt for a period of time that they'll recover while those who are performing beyond expectations get moved up immediately.
That creates an imbalance in the game's roster with mid-level players becoming more bunched together and higher on the scale. The roster ends up being much more top heavy than it began.
Check out the piece I put together for Sporting News detailing the top risers and fallers in NBA 2K15 ratings so far this season. There were no shortage of players who had been increased significantly but only a handful that could even be considered comparable downward.
This trend is something I had been tracking through all the updates and it has gotten worse as the season has gone on. Players in NBA 2K15 have now been raised a total of 637 "Overall" points but dropped only 289.
That's a net gain of a staggering 348 points over the original roster! The first eight weeks of the season are responsible for 120 of the 348 points but the last eight account for 228.
2K Sports would be wise to consider better balancing future roster updates, and reassess how players are evaluated for potential ratings declines. The health of the roster is partially dependent on properly reflecting not just players on the rise but too those who have regressed.