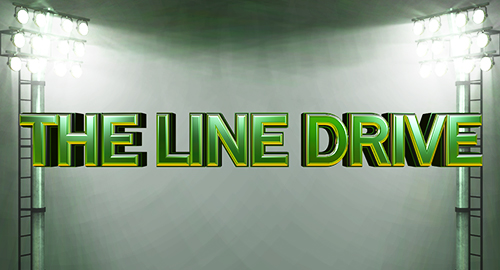 The Line Drive is a weekly collection of news, links, deal alerts, and updates that didn't necessarily warrant their own postings.
♦Check out this week's articles written for Sporting News:
     •The Top Candidates for the Madden NFL 16 Cover
     •EA Access Now a Great Value for Sports Fans
     •Top Rated Players by Position in MLB 15: The Show
♦Look for the first giveaway of a copy of MLB 15: The Show to go up this week.
♦Amazon has an Xbox One bundle with NBA 2K15 and more for $350.
♦If you missed it check out our discussion on EA Access in a Hangout Short.
♦Out of the Park Baseball 16 has set a release date of 3/23 but 3/20 for pre-orders.
♦Take a look at LeSean McCoy and Kiko Alonso on their new teams in Madden.
♦Just reported on today here's Ndamukong Suh in Madden with the Dolphins.
♦Also a look at Brandon Marshall with the Jets in Madden following his trade.
♦Three new uniforms were recently added to NBA 2K15.
♦A new roster update has gone out for NBA Live 15.
♦A post-trade deadline roster update has gone out for NHL 15.
♦New tutorial video goes over Custom Tactics for FIFA 15.
♦Enter a sweepstakes from EA by playing the MLS Match Tourney in FIFA 15.
♦EA has released a new free-to-play game on iOS called Super Soccer Club.
♦The popular bar game Golden Tee is coming to mobile devices this summer.
♦Among the free PlayStation Plus games for March is OlliOlli2.
♦Blu-ray releases this week headlined by Night at the Museum 3.