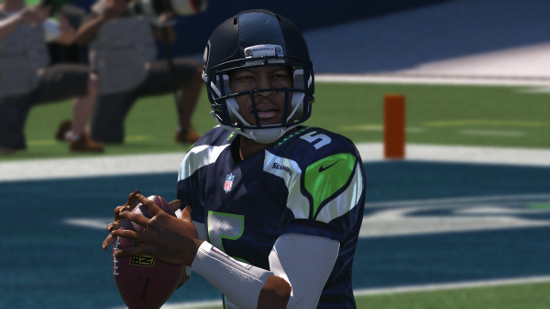 Yesterday a patch went out for Madden NFL 15 that included likenesses for incoming rookies Jameis Winston and Marcus Mariota. Today EA Sports released the former into Ultimate Team mode and anyone can add him to their roster. The 92 Overall rated Winston is free simply for logging into Ultimate Team.
Winston's card is considered a "Madden Season Bonus Player" which means the ratings are inflated for a limited time. This was necessary to do to make him a worthwhile addition that many would choose to utilize. Teams in the mode obviously become stacked with highly rated players as time passes making lower rated ones obsolete.
In a few weeks his ratings will drop significantly to something that is more in line with his skills and inexperience. The current ratings however include 97 Throw Power, 94 Mid-Accuracy, 92 Deep Accuracy, 92 Short Accuracy, and 86 Speed.
Look for a number of other rookies to be added to the mode as early as tomorrow night to coincide with the NFL Draft. In the past anywhere from 10-40 rookies have been introduced into Ultimate Team. Those will be acquired through purchasing packs or the Auction House.