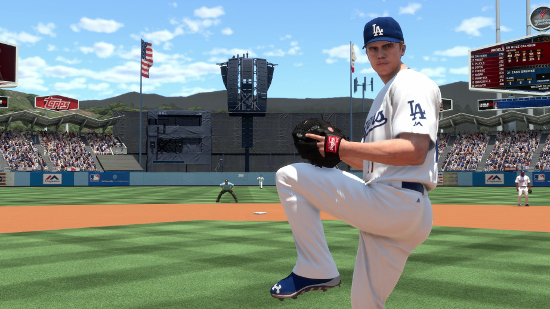 The May 11th roster update for MLB 15: The Show is out and the changes made have shaken up the market in Diamond Dynasty Mode. The update includes two changes that even affect the players required to complete team collections.
Zack Greinke has jumped from an Overall Rating of 89 to 92. That eliminates the need to acquire him to finish the Dodgers Collection and receive the team's legend Orel Hershiser. The Rockies Collection however will now require Carlos Gonzalez with his drop from 85 to 82 (began the season at 87) in order to get Dante Bichette. 
Let's take a look at some of the big movers from this week's update:
Matt Harvey 91⇒94 (5-1 with a 2.72 ERA, a 0.958 WHIP and a 38:5 K:BB ratio)
Zack Greinke 89⇒92 (5-0 with a 1.56 ERA, a 0.843 WHIP)
Andrelton Simmons 84⇒88 (.278 BA while having only committed 1 error all year)
Josh Reddick 78⇒83 (.316 BA with 5 HR and 22 RBI)
Devon Travis 78⇒82 (.288 BA with 7 HR and 25 RBI)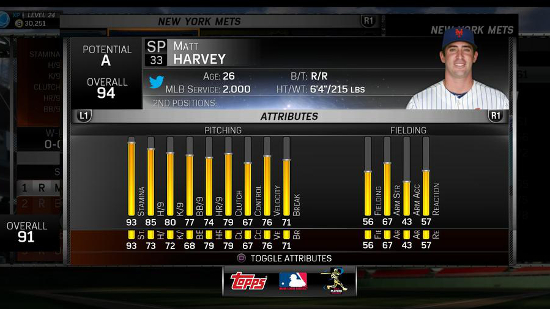 Image via @MLBTheShow_Tips
One important thing realized with the release of a few roster updates now is that the Sony San Diego team seems to be about a week behind in reflecting recent performance through attribute upgrades and downgrades. Because of that look for Michael Pineda (who did get a +3 overall bump) to go up more next week after his 7 inning, 16 K, 0 walk gem on Sunday. Additionally there's Bryce Harper who hit 6 homers over 3 games last week. He'll likely benefit as well.
Every coin has two sides and that's the case as far as ratings adjustments go in Diamond Dynasty. Here are some of the players that fell with the latest update:
Corey Kluber 90⇒89 (0-5 with a 5.04 ERA in 7 Starts)
Victor Martinez  85⇒82 (.245 BA with only 1 HR)
Carlos Gonzalez 85⇒82 (.196 BA with 2 HR and a .257 OBP)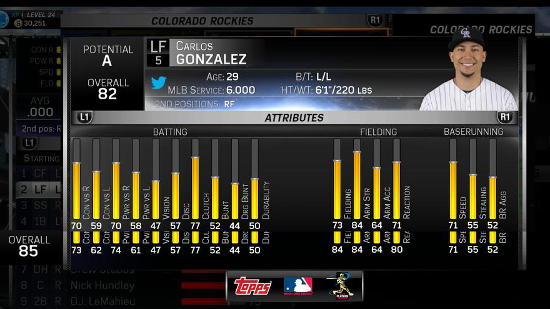 Image via @MLBTheShow_Tips
While Kluber has very little to show for his starts this year he is averaging over a strikeout an inning. Still it's surprising that, with an ERA currently double what he had last year (2.44) in winning AL Cy Young, he hasn't taken more of a hit to his overall. His new 89 Overall puts him only one ratings point above Indians' legend Kenny Lofton. Because of that if Kluber continues to slide he could eventually become necessary to complete the Indians Collection.
A few guys worth keeping an eye on in the coming weeks:
Freddie Freeman – 84 – Hitting .328 with 5 HR and 16 RBI. Should get a nice bump after going 12 for 24 last week. Currently selling for between 1,500 and 2,000 Stubs.
Bartolo Colon – 82 – Tied for ML lead with 6 Wins and has only allowed 1 walk all year. Putting up numbers comparable to his "Diamond" teammate Matt Harvey. Currently selling for between 400 and 700 Stubs.
Jeurys Familia – 80 – Currently tied for the ML Lead in Saves (13) and has a 1.59 ERA and 0.65 WHIP. Currently selling for between 115 and 200 stubs
Stephen Vogt – 80 – Vogt got a +2 bump in this update but with a .340 BA, 8 HRs and 26 RBI he could continue to rise. Currently selling for between 125 and 200 Stubs.
Thanks to T.J. Lauerman for taking a look at the recent changes in Diamond Dynasty. Follow him on Twitter, Twitch, and Youtube for more!