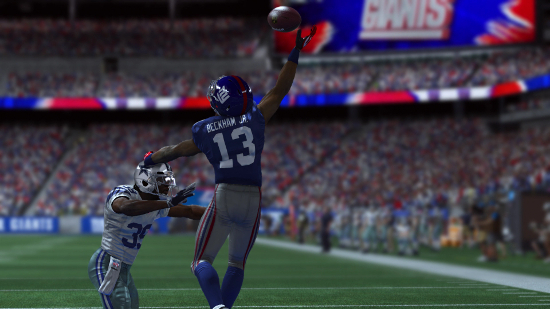 From the very start he was the favorite to get the cover of Madden NFL 16 and after a brief voting process Odell Beckham Jr. has prevailed over the competition. Beckham was named the cover athlete for Madden 16 today. He becomes the youngest player ever to receive the honor and only the second to make it following a rookie campaign. 
An unstoppable force over the second half of the season, Beckham Jr. is most remembered for his remarkable one-handed catch on Sunday Night Football against the Cowboys. That resulted in his "Spectacular Catch" rating in Madden NFL 15 being raised to 99. He ended the year as the only player with a 99 rating in that category.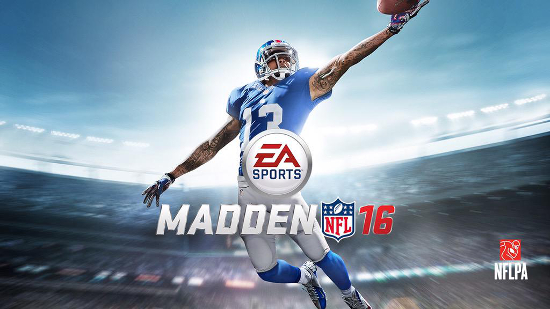 All the factors that go into what EA Sports and fans want in a cover athlete were in Beckham's favor. He's a rising star, on a rookie contract, who made a splash on national TV and in fantasy football, and plays in the nation's biggest market. Combine that with the biggest known feature/improvement so far for Madden NFL 16 being related to interactions between receivers and defenders and he's the ideal fit to represent the product.