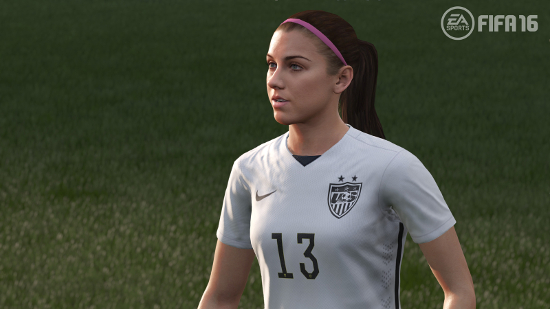 There couldn't have been much worse timing for EA Sports to make their first FIFA 16 related announcement, but that's what happened today. With the world's focus on the corruption charges levied by the United States against several FIFA officials the spotlight is on the organization right now in an unprecedented manner for all the wrong reasons.
Still it's business as usual for EA Sports even as most FIFA sponsors attempt to shield themselves from the fallout – and that's following several ending their deals with the organization in recent months. Pressed into the first reveal considering the Women's World Cup is just over a week away from starting, the company announced that 12 Women's National Teams will be included in the game which will release on September 22. 
Capturing all new player movement was done with meticulous detail and supported by a motion capture session at EA Canada with four top players from United States Women's National Team: Sydney Leroux, Abby Wambach, Alex Morgan, and Megan Rapinoe. The players' movements helped to build new locomotion for women in FIFA 16including new walks, runs, sprints, and horizontal movement.
The topic of introducing women into the FIFA franchise has had been discussed for years now. Financially it makes sense to integrate women in particular sports games where warranted, whether featuring their own leagues or as created players in career modes, given that females represent a large portion of the consumer base – one that is untapped having been ignored over the years. It took longer than expected to happen, and they're is no dedicated mode for them, but nonetheless its a valuable and overdue addition.
Australia, Brazil, Canada, China, England, France, Germany, Italy, Mexico, Spain, Sweden, and USA are the 12 nations represented. They'll be available to use in Kick-Off, Offline Tournaments, and Online Friendlies.