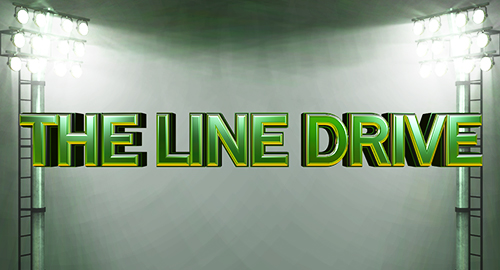 The Line Drive is a weekly collection of news, links, deal alerts, and updates that didn't necessarily warrant their own postings.
♦Check out this week's articles written for Sporting News:
     •The best NBA team ever? 1995-96 Bulls vs 1985-86 Celtics in NBA 2K15 sim
     •Release date set for NBA 2K16: pre-order and get it even earlier
     •For first time in series history, women will be featured in FIFA 16
♦MLB 15: The Show is still available for under $52 with the PS4 version.
♦Owen Good at Polygon explains how EA doesn't need FIFA for its soccer franchise.
♦Three of the new classic teams being introduced in NBA 2K16 have been revealed.
♦New screenshots from Connected Franchise added to FB album for Madden NFL 16.
♦New screenshots featuring the women have been added to the FB album for FIFA 16.
♦New screenshots have been added to the FB album for Rory McIlroy PGA Tour.
♦The latest golfer announced for the Rory McIlroy PGA Tour roster is Jonas Blixt.
♦The new version of the OSFM 2015 rosters for MLB 15: The Show has gone out.
♦EA Sports announced Premier League Team of the Season for FIFA 15 Ultimate Team.
♦EA Sports stopped answering questions about NHL 16 after only three days.
♦Details on the latest roster update to go out for NBA Live 15.
♦A fifth patch with game updates has gone out for Out of the Park Baseball 16.
♦Tampa Bay Lightning been using a Blades of Steel 3D projection onto their home ice.
♦Sony has announced what will be the free PS Plus games for PS4 and PS3 in June.
♦Blu-ray releases this week headlined by Jupiter Ascending and Focus.