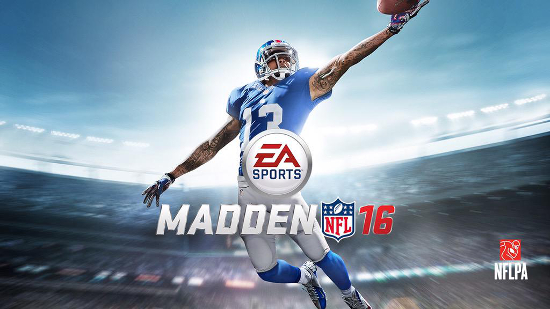 In late April on Twitter, EA Sports let it be known that Madden NFL 16 would have a real soundtrack rather than utilize NFL Films music again. EA had gone away from soundtracks with the last three editions in the series but now EA Trax will return. The songs featured in the game will not be revealed however until this summer.
The company also announced that they have teamed up with Spotify to offer a new Madden NFL channel on the streaming service. You can check it out here.
The channel launches today, and currently features some of the greatest songs from the previous editions of the Madden NFL franchise, letting fans relive their favorite songs of games gone by.

When Madden NFL 16 launches on August 25 the Spotify Playlist will be updated with the full game soundtrack, and throughout the NFL season music-lovers can come back every week on "Madden Music Mondays" for fresh songs and artists, as well as special themed playlists.
Soundtracks return to the series but at a time where they're less relevant than ever. With the launch of Spotify on PlayStation 4 and other options for listening to music during games no one is stuck listening to the one's that are built-in whether they're good or, more often it seems, mind-numbingly bad. That probably explains why the Madden Spotify channel was created as more people begin to adapt to listening to what they want instead of what they're given.