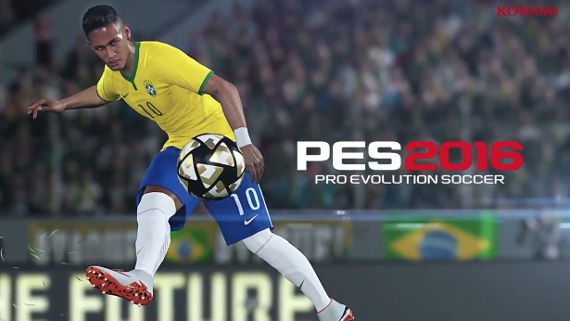 While Konami is almost entirely bowing out of the console gaming market, the Pro Evolution Soccer franchise will remain there, and today the company announced Neymar as the cover athlete. Last year it was Mario Gotze, with PES 2014 there was no player on the cover, and prior to that for a few years Cristiano Ronaldo was the frontman.
"Neymar Jr. is a player that perfectly fits the PES brand and what we want to achieve," added Erik Bladinieres, European Brand Director of Football. "His unique qualities and the ability to surprise goes hand in hand with the gameplay experience in PES 2016. In our anniversary year, we want to celebrate the past, while we look forward to the exciting future of the brand. We'll do this with Neymar Jr. leading our campaign."
As noted last week, the "full reveal" – whatever that might entail – is coming on Friday. In the meantime Konami released a teaser trailer to celebrate the cover announcement.