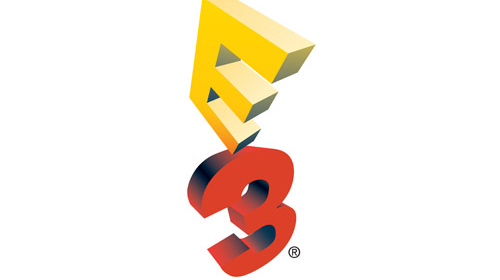 The biggest event of the year for the gaming industry, and one that always delivers new insight into the upcoming crop of sports games, is almost here. E3 takes place next week with the big press conferences that precede the event on Monday. Here's the lineup for when everything is taking place, what to expect, and where to watch. 
Microsoft Press Conference – Mon, June 15, 930AM PT
EA's close marketing relationship with Microsoft has led to appearances in recent years, whether it was related to Kinect and the cringe-worthy demonstration with Joe Montana, use of the SmartGlass feature, exclusive Xbox One content like the Legends in FIFA Ultimate Team, or now even they could promote the quasi-exclusive EA Access. It's possible, or even probable, EA will have some presence here again.
There's also still the rumor around Joe Montana Football 16, and though it comes from an anonymous forum post that has largely already been debunked, an appearance can't be ruled out. JMF could be at E3 but that could also simply be for behind-the-scenes meetings.
Watch: Xbox.com, Xbox Live Events player on XB1 and 360, or Spike TV
Electronic Arts Press Conference – Mon, June 15, 1PM PT
Confirmed to appear are Madden NFL 16, FIFA 16, and NBA Live 16. Rory McIlroy PGA Tour and NHL 16 are also strong possibilities. New trailers and gameplay related features are expected. NBA Live and FIFA at the very least have already been confirmed to have gameplay news coming out of the conference and Madden certainly will as well.
Watch: EA.com, EA on Youtube and Twitch
Sony Press Conference – Mon, June 15, 6PM PT
In the past, when NBA 2K appeared at E3, it was at the Sony conference due to Take Two's close relationship with the company. Generally though it was very early, somewhat unimpressive footage shown, or the embarrassing attempt at playing with the PlayStation Move that was forced upon Kobe Bryant. For 2K14 they did debut a first look at next-gen LeBron James, but last year they sat out of the event completely. There's no indication 2K16 will be there. But could there be a Morpheus demonstration that includes a sports game?
Watch: PlayStation.com, PS Youtube and Twitch, Live Events Viewer on PS4 and PS3
E3 Show Floor Hours
Tues, June 16: 12-6 (PT)
Wed, June 17: 10-6 (PT)
Thu, June 18: 10-5 (PT)
The show floor has largely been de-emphasized in recent years, with fewer of the sports games available to the public, no off-screen filming allowed, and builds that offer only a small slice of content – thus explaining how NHL 15 won Best Sports Game of E3 Awards. E3 has always been difficult for collecting any information that goes beyond the publisher's talking points, and evaluating games are really impossible in the environment, but the ability to examine them in any meaningful way has dwindled more by the year.