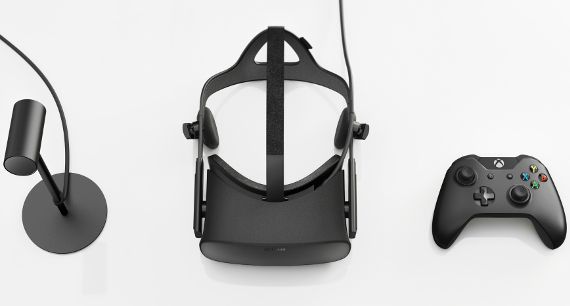 A pre-E3 event was held today for the Oculus Rift, in which not many details about the actual device were discussed, but some announcements were made. The Facebook-owned Oculus will launch early 2016, have an Xbox One controller packed in, and it'll even allow for Xbox One games to be streamed to your "virtual living room" through your Windows PC.
One of the games revealed at the event was VR Sports Challenge. This will include several sports, designed to showcase the capabilities of the hardware, like football, basketball, baseball, and hockey. It comes from developer Sanzaru Games, which primarily has experience with portable and mobile games, outside of some Sly Cooper titles. Check out a very brief glimpse of the first-person perspective while playing the hockey game. 
Sports are often used to demonstrate the features of new hardware. Most recently it's been Kinect, PlayStation Move, and the Wii with its motion controls. All had a sports game either included or released alongside them. It makes sense for Virtual Reality devices as well.
Price was not announced. It's expected to be quite expensive and you'll also need a super-powerful PC to run it. One of its competitors, Sony's Morpheus for PlayStation 4, is also expected out in 2016. More on that device will come out of Sony's press conference Monday.