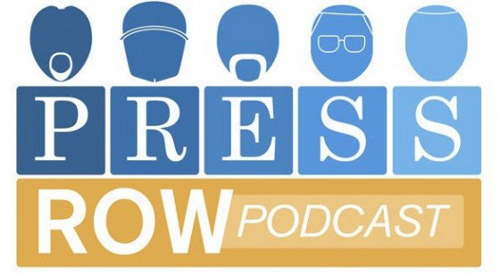 The latest Press Row Podcast is here to get you ready for E3 early next week. The main press conferences take place Monday and the show floor opens Tuesday. For all the details on the conferences and show floor make sure to check out the article that went up yesterday!
From the basic messaging we're expecting from core titles to far-flung future-state virtual reality, this year's E3 conference is likely to throw a lot at fans of big-time sports. Will there be any major surprises? Will hyperbole be ramped up or tempered? Will we see anything from the new wave of VR machines like Oculus or Morpheus? Join the crew as we walk through what we expect and hope for this year out of E3.
Check out the podcast through iTunes for iOS and the Stitcher app for Android – subscribe while there to help support the show! You can also listen with the streaming player below.