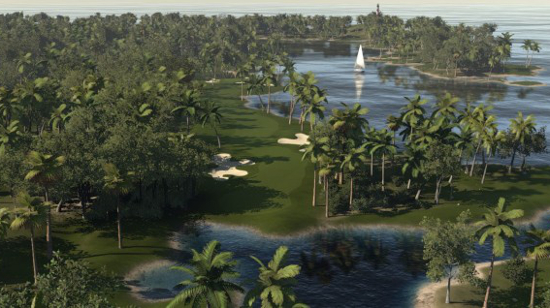 In late April the Collector's Edition of The Golf Club released to retail. That edition of the game followed the original all-digital release from way back in August 2014. Those who were just picking up the game, as a physical copy, were treated to content that those who purchased digitally had to wait for to arrive.
After a lengthy delay in rolling out the downloadable content, which is being sold for $10, it released today on the PlayStation 4. Currently it isn't found in the actual PlayStation Store but from the main menu of the game, by clicking on "Seasons", where it'll take you to the landing page to purchase the content. It recently went out on Xbox One as well.
The Collector's Edition Upgrade offers the new Seasons Mode (Career) and Tropical Theme. The former has been met with lukewarm impressions, but the latter has proven popular. There's more to it than just them however as HB Studios has made other improvements including unplayable lies, out of bounds, weather effects in the course creator, and some new commentary.