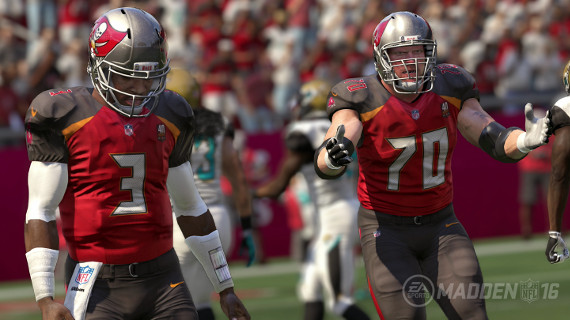 EA Sports rolled out new trailers for their upcoming games at E3. What kind of traction have they had on Youtube and is there anything to be gleaned from view numbers? What probably stands out the most is how Madden really isn't drawing at a rate that would be representative of its sales numbers – something that seems to be a trend over recent years. 
Current Views
FIFA 16 (5.5 million)
Madden NFL 16 (690K)
NBA Live 16 (633K)
NHL 16 (562K)
It could be approximated that where these trailers stand now, will be slightly over 50% of their eventual lifetime views. That would put Madden 16 in good shape to pass by Madden 25 (1 million) and finish in line with Madden 15 (1.2 million) while FIFA 16 is tracking slightly behind FIFA 15 (13 million) but likely to pass FIFA 14 (10 million).
The perception around Madden has been that it's an uninspiring product and that won't change until the series has a release that gets strong positive word-of-mouth. There's a feeling of apathy in the community and it's shown in those view numbers, considering FIFA and NHL's approaches their worldwide sales numbers, and Live far exceeds its sales numbers. Madden's views track way behind its sales numbers.
Meanwhile NHL and NBA Live are exceeding expectations considering where they're coming from. That may be due to curiosity more than genuine interest, but it's worth noting regardless.
There's a huge market for NBA that's expanded over the last five years. Live has not been able to take advantage of that of course, but maybe there's actually an opening there should this year's game ends up impressing. NHL had a huge spike in views with NHL 15 last year (from 400K with NHL 14 to 2 million with NHL 15) suggesting interest was high for the debut on the new consoles. Everyone knows how the half-baked game turned out however, with sales being cut practically in half from NHL 14. With NHL 16 on pace to cross a million views maybe those people who dropped the series last year are considering coming back.