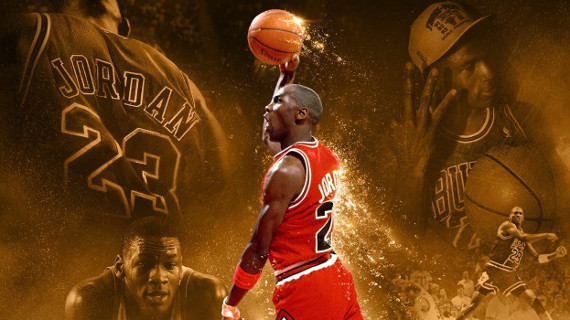 2K Sports today announced a special edition of NBA 2K16 that sees a return to the cover for Michael Jordan. The special edition will go for $80 and is already available for pre-order on Amazon and includes some Jordan items and digital content.
♦Jordan NBA 2K16 Poster
♦Jordan Fathead Wall Cling
♦Digital Jordan shoes for your MyPLAYER
♦Digital Jordan T-shirt for your MyPLAYER
♦Digital Jordan jersey for your MyPLAYER
♦30,000 Virtual Currency (This would cost $10 to buy separately)
♦MyTEAM VIP+: 3 Emerald Packs AND a new Special Edition Exclusive Moments Card.
Jordan of course was on the cover of the brilliant NBA 2K11, and returned for 2K12 which also had Larry Bird and Magic Johnson versions.
This year the standard game will have covers featuring James Harden, Stephen Curry, and Anthony Davis. They'll go out at random but inside the case is a pack-in with the three versions so the favored player can be swapped to the front.
Whether pre-ordering the special edition, or the standard edition, consumers will get NBA 2K16 four days "early" on September 25. The special edition is available only on PlayStation 4 and Xbox One, and it can be had for both physical copies or digital download.