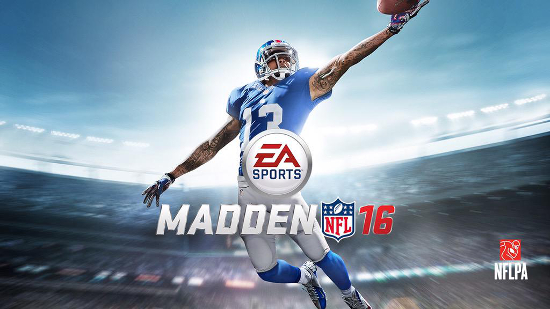 Amazon recently began offering discounts on select upcoming video games to members of Amazon Prime. The initial group included next week's Rory McIlroy PGA Tour and this fall's Call of Duty: Black Ops III for $50.
Madden NFL 16 is the latest game added to be added to the promotion. The Xbox One version is being offered for $45, while the PlayStation 4 version is $50. The games must be added to your cart and taken into the checkout page for the discounts to be applied. Free release day shipping and the pre-order incentive of Ultimate Team content is included. Ordering through the links provided help to support the site and fund future giveaways!
The deal only applies to the standard edition of the game and not the Deluxe Edition, which is $70 and includes considerable bonus Ultimate Team content. That may still make sense to buy for those who invest time and money in that mode, but for everyone else the regular game at $45 or $50 is a steal. The price on Madden generally doesn't drop significantly until Black Friday in late November, where after three months of release it would only be $10-15 cheaper than buying it on the release date with the Prime discount.