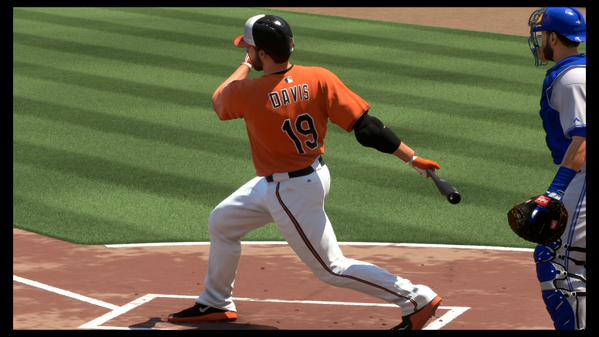 The July 6th roster update for MLB 15: The Show contained only 32 updates making it the "calm before the storm". During a pre-E3 stream put on by the development team at Sony San Diego, mention was made that a "wholesale update similar to what we do in between annual releases" will be completed around the All-Star break. That was already highly anticipated but now even more so with this latest roster update delivering so little. 
This week's changes mainly focused on position movement, which doesn't affect the player's attributes but does alter their Overall Rating, as well as the addition of a few new rookies. The main change was a +5 Overall upgrade to Josh Collmenter and others that transitioned from Relief to Starting Pitcher. On the flip side, Zach McAllister led a small group of starters who took a -4 hit by moving to the bullpen.
Other positional changes include the Mets' Wilmer Flores getting a +3 upgrade for switching to Second Base from Shortstop, while teammate Daniel Murphy took a -4 hit as he went from Second Base to Third Base. Orioles' 1st Baseman Chris Davis took a -4 with his move to Right Field. The biggest upgrade from a position change goes to Rays' Second Baseman Logan Forsythe who received a +6 boost after moving over from First Base.

Paul Sporer's (FanGraphs) Players To Watch
Chris Sale (CWS) – 93 – It's hard to gripe too much about a diamond-level player, but I think the whole Diamond Dynasty community realizes that Sale is due for a substantial upgrade. He fell four strikeouts shy of an MLB record nine straight starts with 10+ Ks. Even with "just" six in a CG v. the toughest team on lefties (TOR), he has 103 Ks in his last 69 IP along with a 1.83 ERA and 0.75 WHIP.
His 33% K rate for the season is baseball's best. His K/9 rating needs a massive upgrade during the break. It's at 81 and could reach as high as 95 if they give him what he deserves. Meanwhile, his control ratings for just about every pitch should also get a bump as he has just a 5% walk rate (league avg. is 8%). Add it all up and I could see Sale jumping to a 96. He is no worse than the third-best SP in baseball right now with Scherzer & Kershaw (with due respect to Archer, Keuchel, and Greinke). Sale currently sells for around 24,000 Stubs.
Gerrit Cole (PIT) – 90 – Similar to Sale, it's hard to get bent out of shape about where Cole is right now, but that doesn't mean he isn't very deserving of some upgrades. His velocity feels light at 80 for the four-seamer. His 95.7 MPH fastball average is behind only Eovaldi (96.1) and Harvey (95.9). The velo rating should at least be 85 and maybe even a little higher so he can regularly hit that 97-98 threshold even without a full meter pitch.
His entire set of per 9s (H/9, K/9, BB/9, and HR/9) could all see a small boost with the K/9 and HR/9 being the most-deserving. He excels in high leverage situations (just .522 OPS-against) and his ERA is much better against teams with a .500 record or better so I could see his clutch rating jumping. He's a full-on ace and it's time for him to be a diamond. I'm seeing a 93-94 rating for Cole, who currently sells for around 9,000 Stubs.
J.D. Martinez (DET) – 81 – Martinez is a great value pickup at around 300 Stubs. JDM was one of the worst initial ratings in the game and it hasn't come close to being fixed even as he shows that 2014 was completely real, especially from the power standpoint. He's currently toting a 79 Pwr v. RH and 75 Pwr v. LH, neither of which is bad, but far below what he's shown lately. Ryan Braun has 85/82 marks despite not registering a .500+ SLG since 2012. He's been close w/.498 in '13 and .488 this year, but JDM had a .553 last year and .573 this year.
Over the past calendar year, JDM's 36 HRs are tied with Nolan Arenado for third-most (Giancarlo Stanton at 43, Trout-Harper-Frazier-Carter at 37) and his .543 SLG is sixth-highest, two points above his teammate, Miguel Cabrera. I think there is an easy case for Martinez to be in the 90s v. RH and the low-to-mid 80s v. LH w/his power rating. What is with the 66 Clutch rating, too?
Criminally low coming into the season and he's made it look worse as the season goes on. He has 12 "Late & Close" HRs in the last two seasons with a 1.010 OPS last year and 1.090 OPS in those situations in 2015. Baseball-Reference defines L&C as: Plate Appearances in the 7th or later with the batting team tied, ahead by one, or the tying run at least on deck. I think it could reasonably be pushed to the 90s if they wanted it totally accurate, but it needs to at least be in the 80s. RF is tough to move the OVR rating because of the defensive requirements, but the needed boosts to his offense should yield at least a gold-level Martinez, in the 85-87 range.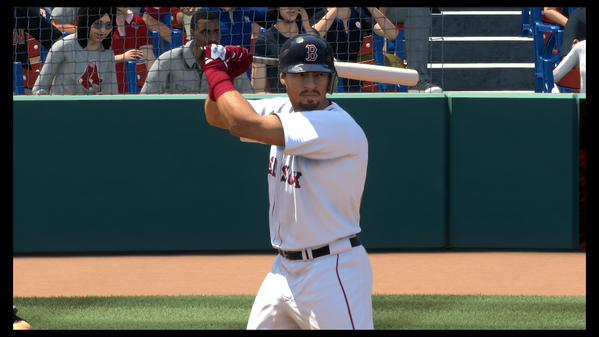 ThatSportsGamer's Players To Watch:
Jason Kipnis (CLE) – 89 – Currently Kipnis is sitting behind only Dustin Pedroia (92) as the 2nd highest rated active 2nd Basemen in Diamond Dynasty. But, when you look at them head to head, Kipnis has a league leading 27 doubles to Pedroia's 14, and a batting average (.341) 35 points higher than Pedroia's (.306). Kipnis should get at least a 10 point boost to his Contact attributes, and with that he should end up either equal to Pedroia's 92 overall or surpassing him to be the highest rated active 2B in the game. Kipnis currently sells for 3,500 to 4,200 Stubs.
Glen Perkins (MIN) – 86 – While he's not the flashiest pick, Perkins gets the job done. He leads Majors with 27 saves and is sporting a 1.31 ERA. However he's the 10th highest rated active Closer in Diamond Dynasty. Of the 9 closers above him, only 3 are even in the top 10 in saves, and they a minimum of 10 saves behind him. Expect him to jump to somewhere around a 90. Perkins currently sells for approximately 15,000 Stubs.
Mookie Betts (BOS) – 82 – Earlier A.J. Pollock received an upgrade that made him an 85, and now is the time for Mookie to get up there. While Betts' batting average (.283) is 20 points lower than Pollock, his lower strikeout rate and higher walk rate keep their on base + slugging percentage within 10 points of each other. Look for Betts to join the Gold club with an 85 overall. Currently Betts is a great value pickup for anyone building their Diamond Dynasty team. Betts currently sells for approximately 225 Stubs.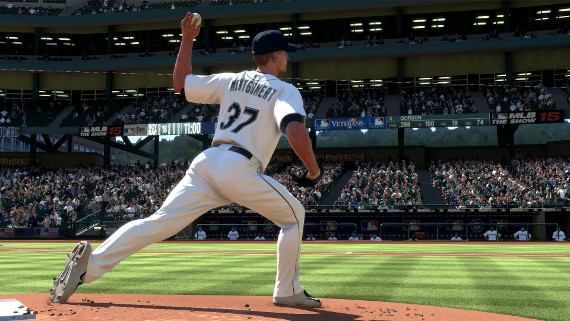 Pastapadre's Players to Watch
Mike Montgomery and Taijuan Walker (SEA) – 67 and 77 – While the Mariners have disappointed mightily this season, the young pitchers in the system continue to deliver, and they're overdue for significant upgrades. Walker has won his last 5 starts after struggling early in the year. In those he's pitched 32 1/3 innings, given up just 6 earned runs, and has a 36-2 strikeout-to-walk ratio. Montgomery has a 1.62 ERA and .94 WHIP in 7 starts and threw back-to-back complete game shutouts (one of which was a 1-hitter). He's only the 12th rookie to pitch back-to-back shutouts since 1980.
Thanks to T.J. Lauerman for taking a look at the recent changes in Diamond Dynasty. Follow him on Twitter, Twitch, and Youtube for more! He also has content regularly going up at our new site Hit The Pass. Also thanks to Paul Sporer from Fangraphs for his contribution to the article! You can follow him on Twitter.