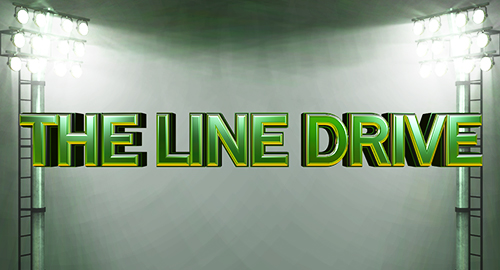 The Line Drive is a weekly collection of news, links, deal alerts, and updates that didn't necessarily warrant their own postings.
♦Check out articles written and videos recorded for Sporting News and Hit The Pass:
     •NBA 2K16 will have the largest soundtrack in series' history
     •Rory McIlroy PGA Tour trial through EA Access out now
     •Rich and I discuss the disappearance of console tennis games
     •Rich and I discuss how EA Access might be the best value in gaming
     •What was your most memorable in-person sports gaming rivalry?
♦Amazon Prime subscribers can still order Rory McIlroy PGA Tour for $50.
♦Amazon Prime subscribers can still get Madden NFL 16 for $50 PS4 and XB1.
♦EA Sports UFC is available on PS4 for PS+ subscribers for just $9.90.
♦Out of the Park Baseball 16 is 50% off through July 15 making it just $20.
♦Check out a full round with the Battlefield 4 course in Rory McIlroy PGA Tour.
♦New Press Row Podcast features debates on topics relating to McIlroy PGA Tour.
♦Developer blog released on new additions to the Skills Trainer in Madden NFL 16.
♦New screenshots have been added to the FB album for NHL 16.
♦More mentions made of authentic arena atmosphere for NHL 16.
♦EA Sports has answered some more questions about NHL 16 on the official site.
♦The first round of summer transfers have been made in FIFA 15 Ultimate Team.
♦Stone Cold Steve Austin has been named the cover athlete for WWE 2K16.
♦Blu-ray releases this week headlined by Ex Machina and It Follows.
♦Amazon is having a huge day of deals for Prime subscribers this Wednesday.