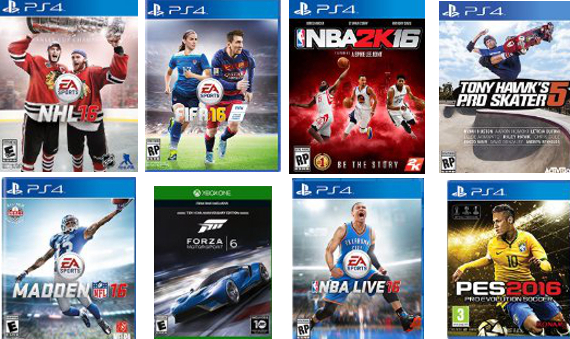 From the end of August, to the end of September, there are nine sports-related games releasing. Five of them are major league licensed titles. How is it that all these games will release at practically the same time, when there's only a handful of them distributed over the other 11 months out of the year?
This situation has become of major concern to sports gaming fans, particularly as the genre has contracted so significantly over the past decade. There's only so much money to go around, and consumers are being asked more than ever before to prioritize, and pick and choose based on criteria they may not have considered otherwise. NBA 2K16 unnecessarily moving up into September, and NBA Live 16 following it there, has made things even worse.
With that in mind I wrote up a piece over at Hit The Pass on the topic, and how it could be fixed in a perfect world. It's an important discussion for consumers to have, and for publishers to consider, because if no changes are made even more sports franchises are going to inevitably end up getting axed.