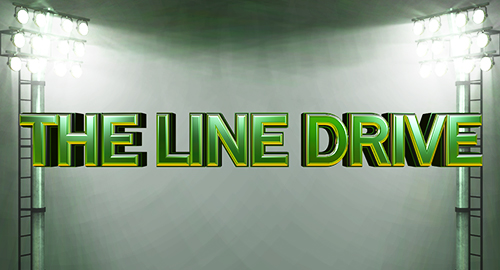 The Line Drive is a weekly collection of news, links, deal alerts, and updates that didn't necessarily warrant their own postings.
♦Check out articles written and videos recorded for Sporting News and Hit The Pass:
     •NBA 2K16 will feature the return of colleges
     •Will NBA 2K16 be the rebirth of college sports games? (video)
     •All-time Lakers vs All-time Bulls simulated in NBA 2K15
     •NBA 2K16 soundtrack revealed, available on Spotify
     •The best sports gaming highlights of the week – submit yours for next time!
     •Alex Morgan to appear on the cover of FIFA 16
     •What's next for Rory McIlroy PGA Tour? (video)
     •The sports game release schedule is broken
     •Top rated players in Madden NFL 16: Rookies, RB, QB, WR, TE
♦Amazon is now offering $5 off FIFA 16 on XB1/PS4 for Prime subscribers.
♦Amazon continues to offer $10 off Madden NFL 16 on XB1/PS4 for Prime members.
♦MLB 15: The Show on PlayStation 4 is on sale for $30 at Amazon.
♦New screenshots have been added to the FB album for NBA Live 16.
♦EA Sports has answered more questions about NHL 16 on the game's official site.
♦EA Sports announced a three year FIFA marketing partnership with Real Madrid.
♦PES 2016 will run at 1080p on both systems this year rather than just PS4.
♦Turn 10 has revealed the Ford cars and a new track for the upcoming Forza 6.
♦The first patch for Rocket League is expected out sometime this week.
♦Electronic Arts' stock hit a lifetime high last week, up $62 since its low in late 2012.
♦A look at the new alternate uniforms for the upcoming NBA season has been leaked.
♦An Xbox One bundle, with 1TB hard drive and Madden NFL 16 will be out August 18.