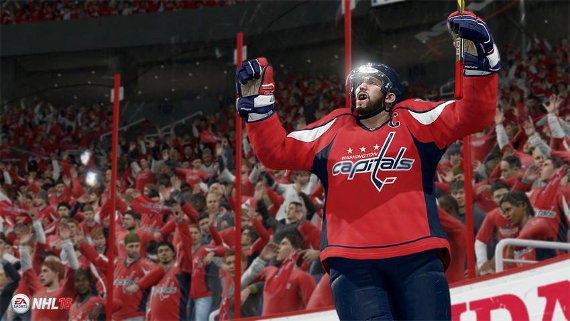 Last year, shortly after the launch of EA Access, Madden NFL 15 came and went without a demo. EA claimed it was just a coincidence, that EA Access wouldn't have any impact on demos for future titles. This year however there's been Rory McIlroy PGA Tour, which did not have a demo. Now the company has announced NHL 16 won't have one either. 
We will not have a traditional demo this year. Instead, we will be launching our first ever EA SPORTS Hockey League Beta on July 30 for NHL 15 owners. We prioritized a Beta over a Demo because we wanted our fans to go deep with the mode and give us early feedback so we can continue to refine and improve the experience.
The EASHL beta is not the equivalent of a demo however. The latter's purpose is to entice people into buying the game, by getting them to try it, with the hope of reaching consumers who wouldn't have considered it otherwise. Demos are available to everyone to try out.
The one week beta starting up tomorrow is limited to those who own NHL 15 (plus EA Access subscribers) and only involves a single online-based mode where users control one individual player. That won't be representative of how the game plays in traditional form, and the beta won't be reaching the crowd demos are intended to reach.
Of course those on Xbox One will have the option of EA Access for playing the game before they have to commit to a purchase. They'll just be paying for it. While EA Access has proven to be a fantastic value, and a service that those on PlayStation 4 now heavily desire while Sony continues to block it, one side-effect appears to be the loss of the traditional demo for many, if not eventually all, of the EA Sports games going forward.