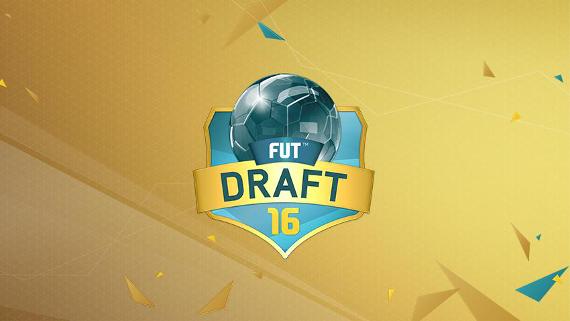 Early this morning, out of Gamescom, EA Sports announced a new mode for FIFA 16 that is similar in nature to Draft Champions mode being introduced in Madden NFL 16.
FIFA Ultimate Team Draft will involve a process of team-building that has players selected through a draft format where five options are given to choose from at each turn. The team is then taken online or against the CPU for a series of up to four matches. After completion it's back to starting from scratch with a new draft though there is a buy-in each time. 
Get Started
Start your FUT Draft by choosing between five different formations. Choose wisely: the formation you pick will remain as your default formation throughout the series of matches. Will you pick a formation you're more familiar with or experiment with a formation you've never tried before?
Pick a Captain
After picking your formation, it's time to build your squad. Your first player decision is picking a Captain from a set of five superstars.
Fill Out Your Squad
From there, fill out the rest of your 23-man squad by picking players for each position from a random draw of five players. You'll be faced with interesting team building challenges: do you grab the best highest rated player in that position or focus on maximizing team Chemistry? Try different combinations to see what works best for you. After selecting your starting XI, Bench, and Reserves you can then move players around to improve your Chemistry rating.
Try the Best
Any FUT player may show up in the draft, including Legends (only on Xbox) and the current week's special in-forms. With that kind of variety, the FUT Draft is a great opportunity for all gamers to try some of the best players in the game.
Four Matches to Glory
Once you're ready, it's time to take your squad to the pitch and challenge opponents to compete in a four-match series. You can compete in single player or online against opponents across the globe. As you progress, you'll earn better rewards, including coins, packs, and more. Win four matches in a row to earn the best rewards possible!
How to Enter
A FUT Draft series has an entry fee of 15,000 coins, 300 FIFA Points, or 1 Draft Token (available in FUT packs). Even if you lose your first match you'll still receive a reward that matches the value of the entrance fee. The further you progress, the better rewards you get.